Smiles Abound In Photo Review of Voice
Coaches' 3rd Annual Marketing Expo
By John Florian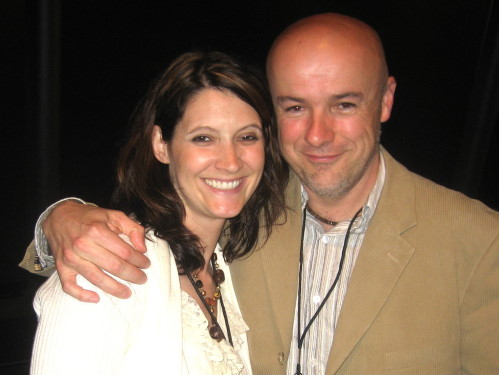 Smiles were as plentiful as attendees on May 1 and 2, when Voice Coaches - the voice-over training company - held its 3rd Annual Marketing Expo in Schenectady, NY (where the company is based).
Welcomed at a VIP Mixer on Friday night by Voice Coaches CEO David Bourgeois (pictured, with wife Anna), most of the 150 or so voice talent attendees were relatively new to the business, having recently completed a first demo with Voice Coaches, or about to do so.
Along with day-trippers from the Schenectady-Albany, NY area, the newcomers came from locations throughout the U.S.
Celebrities flew in, too.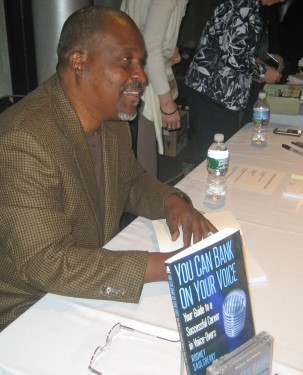 Los Angeles-based Rodney Saulsberry, the well-known voice talent, coach, singer and author, presented a motivational session. He also autographed copies of his books, including You Can Bank On Your Voice.
TV personality and voice actor Evan Farmer was among top professionals on an industry panel.
Other presenters included Jay Silverman, Voice Coaches marketing guru; Dan Bostick, artistic director at Full Cast Audio, publisher of audiobooks; Dan Dinsmore, CEO of Overit Media, the visual communications firm; David and Stephanie Ciccarelli, founders/owners of Voices.com, the online voice-over marketplace;
and Mark Magdich, from Sweetwater, the audio retailer.
A lively panel of voice actors revealed personal experiences. And a wrap-up "Expert Panel" included advice from many of the day's presenters, plus David Goldberg, owner/producer of Edge Studio, based in New York City; Billy Serow, a top voice-over agent in New York City; and Jenny Marcotte, studio manager at Voice Coaches.
Stephanie Ciccarelli's VOX Daily blog this week reports on many of the sessions.
And VoiceOverXtra takes the "grip & grin" approach in the following photo review.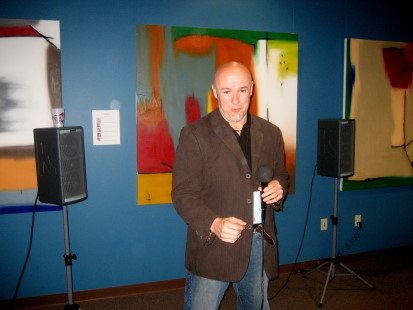 David Bourgeois, welcoming attendees to Friday night mixer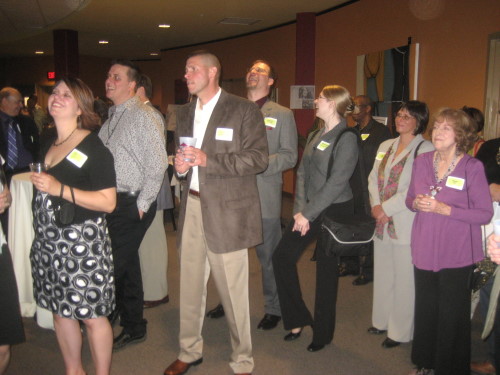 Laughs during the Friday night reception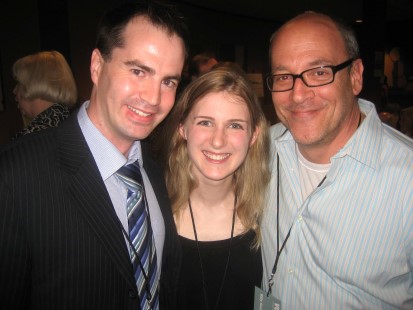 David and Stephanie Ciccarelli, and Billy Serow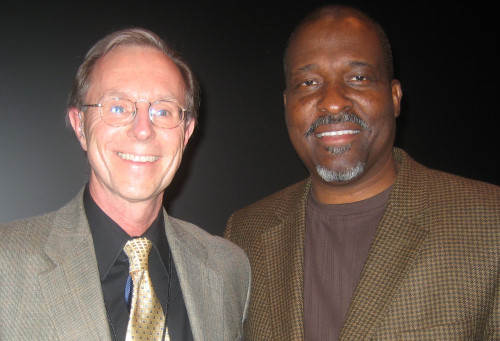 John Florian and Rodney Saulsberry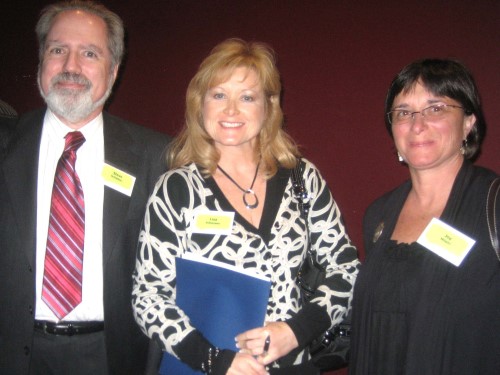 Steve Scheiber, Lisa Johansen, and Joy Milani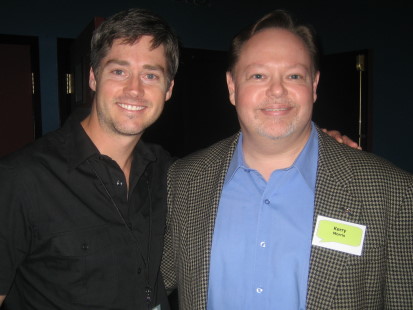 Evan Farmer and Terry Morris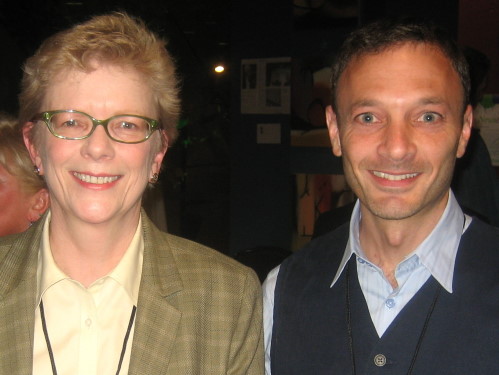 Betsy Sherer and David Goldberg
Charlie Curie and Guy Freesen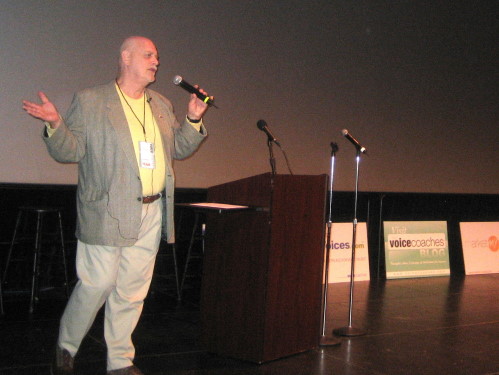 Jay Silverman leads the day with marketing savvy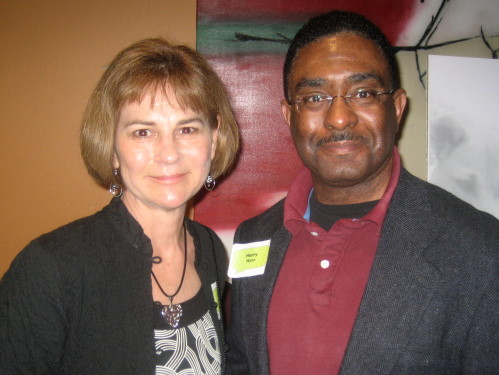 Linda Ristig and Henry Wynn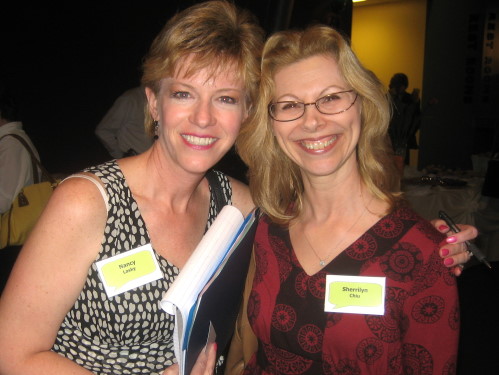 Nancy Lasky and Sherrilyn Chiu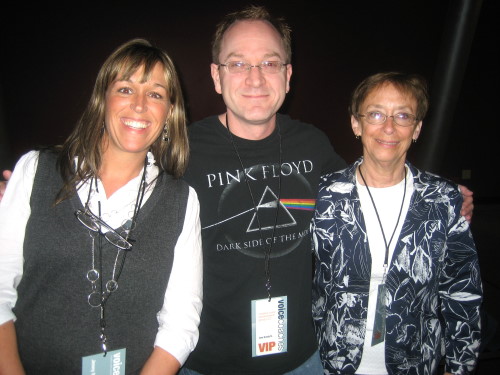 Jenny Marcotte, Dan Bostick and Marie Garling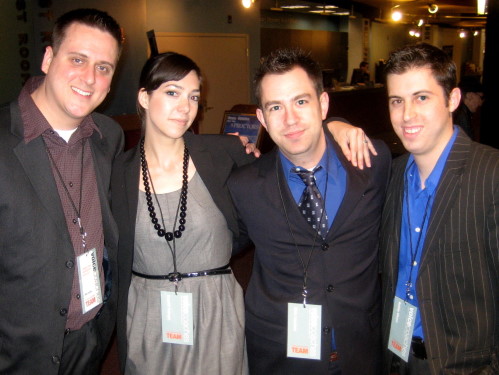 Mike Spring, Danette Gallogly, Chris Laurenzo and Bobby Chase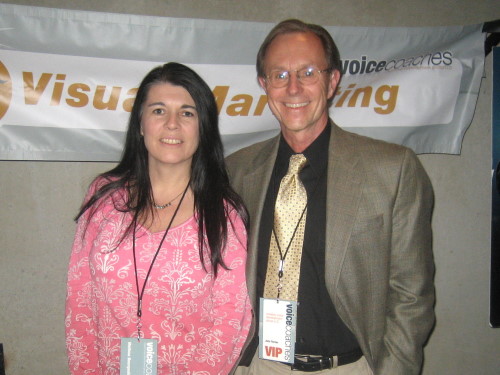 Melissa Bourgeois and John Florian